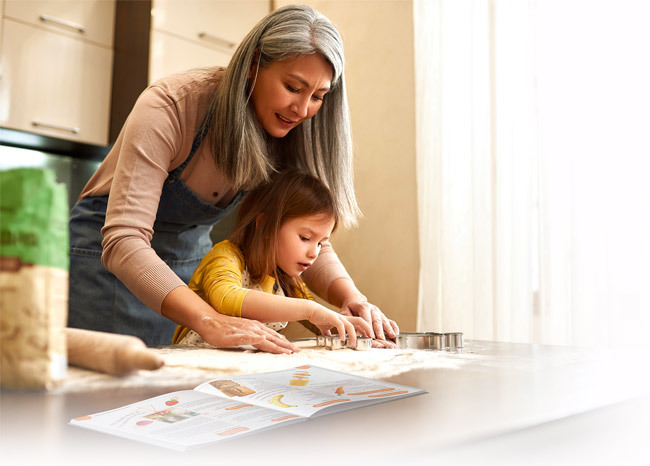 What is the Buy One Give One scheme?
When you buy a copy of the Sheffield Family Guide to Smart Sugar Swaps you not only get lots of great low-sugar recipes; you also give another family the chance to make healthier choices. We've been working with community groups, schools, libraries and health organisations in Sheffield to identify people who may benefit from a free copy of the book.
It could be that they are novice cooks and want some simple low-sugar ideas, need to reduce their sugar intake for health reasons or couldn't afford to purchase a cookbook themselves. The people who are nominated are placed on a waiting list and as soon as you buy a book, we gift one directly to them with help from our partners.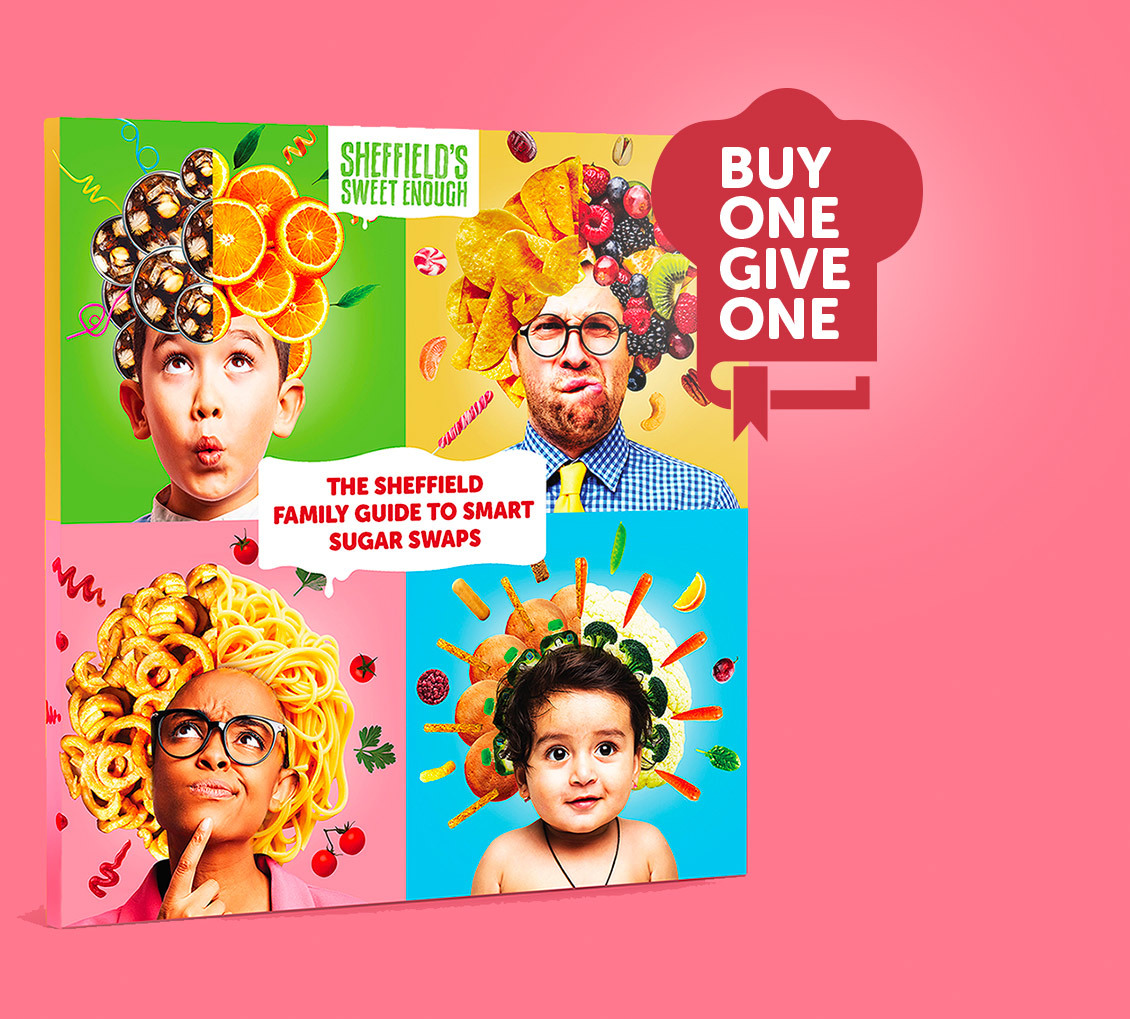 So far, 490 free books…
...have been distributed via these organisations to deserving individuals and families in Sheffield. Buy One Give One today and let's all help ourselves; our children and our city eat less sugar. Sheffield is sweet enough!
How to get your hands on a copy
The Sheffield Family Guide to Smart Sugar Swaps is available at Waterstones, Amazon and selected independent bookstores in Sheffield. We want to make sure all families can benefit from this book.
That's why we're running a Buy-One-Give-One free scheme. For every copy you purchase, we will give one away for free to someone in the community. Free copies of the book will be available at local community centres, schools and libraries across Sheffield.