Chicken Nuggets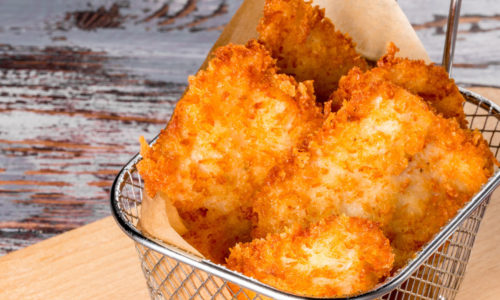 Ingredients:
3 Chicken Breasts, Boneless and Skinless
85g (3oz) Breadcrumbs
90ml (3fl oz) water
1 egg whisked
Method:
Preheat the oven to 200°C / 400°F / Gas mark 6.
Cut the chicken breasts into small chunks.
Put the breadcrumbs into a large plastic food bag.
Combine the egg and water in a bowl and dip each piece of chicken in the egg mixture then drop it into the breadcrumb bag. Shake until the chicken is thoroughly coated.
Place the coated chicken on a baking tray and bake for 10-15 minutes turning once midway until thoroughly cooked.
Serve the nuggets with steamed vegetables and/or salad.

Is my family having too much sugar?
We all know too much sugar isn't good for us, but how much is too much?