Muffins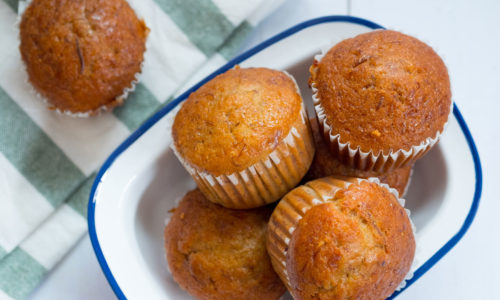 Ingredients:
2 large ripe bananas, mashed
85g (3oz) soft brown sugar
4 tablespoons (60ml) rapeseed oil
125ml (4 fluid oz) skimmed milk
1 egg
200g (7oz) wholemeal self-raising flour
Half a tsp ground nutmeg
Method:
Preheat the oven to 190°C / 375°F / Gas mark 5.
In a bowl mix together the banana, sugar and oil.
Beat in the egg and milk.
Fold in the flour and nutmeg.
Spoon into non-stick muffin tin or muffin cases and bake for 15-20 mins.
Allow to cool before eating.