Lunchbox Wraps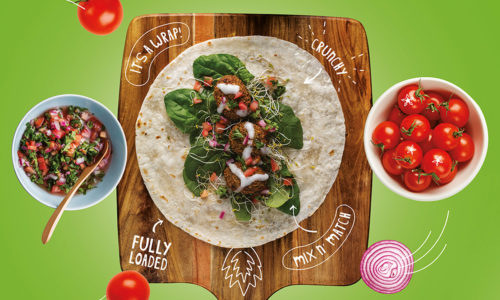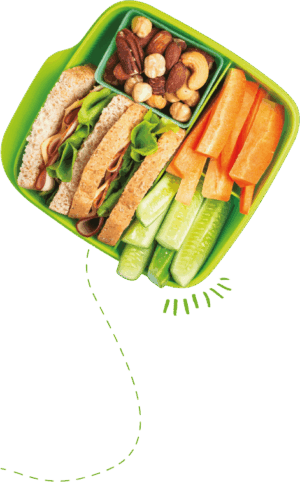 Ingredients:
1 wholemeal tortilla wrap
Mixed salad leaves
3 cherry tomatoes, halved
6 cucumber batons
4 falafels
Method:
Spread the dip of your choice onto the tortilla wrap using the back of a spoon.
Scatter the salad leaves, tomatoes and cucumber in the middle.
Top with falafels and then fold both sides to the centre to enclose the filling.
Read more about the food book and where you can find it here