Orange winter warmer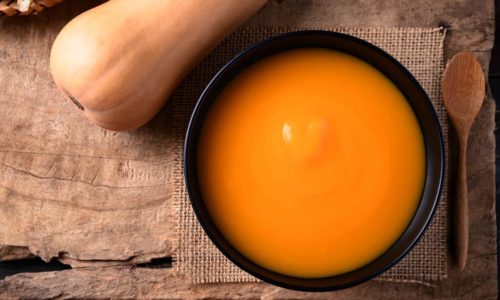 Ingredients:
3 sweet potatoes
½ butternut squash
2 onions
4 carrots
2 tsp. of paprika
1 tsp. of ginger
Sprinkle of chilli powder
Salt and pepper
Method:
Chop all veg evenly and place into saucepan.
Boil for 25-30 mins, until soft.
Blend using a hand blender and add water or a splash of milk to adjust consistency and creaminess to your liking.
Season with the warming spices.